ABOUT
My passion for music sprouted in 1994 at the age of 11. A year later, I had developed a healthy obsession for the guitar which lead to 2 ½ years of private studies with top session player and 1994-95 Guitarist of the Year winner, Dave Colquhoun (Rick Wakeman, Bow Wow Wow). Two years after those first notes, I became a runner up in the 1997 Young Guitarist of the Year finals at the age of 14. The performance took place at the London Guitar Show, held annually at the Wembley Conference Centre.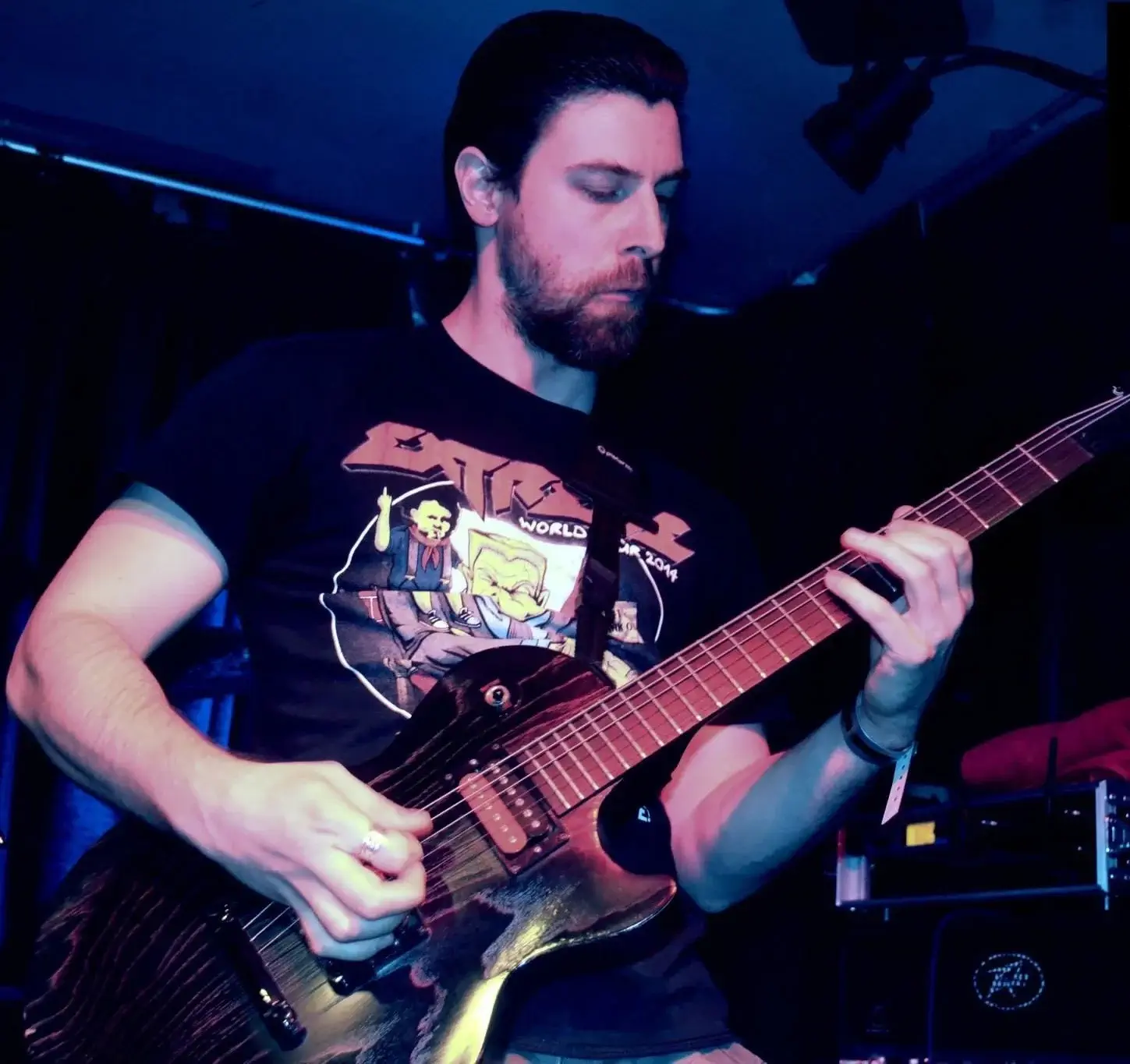 In 1999, I won the school's Paul Smith Memorial Prize for Best Achievements in Music and by 2001 I had successfully completed my music studies at the BRIT School of Performing Arts. It was around this time that I began to build my student base at schools in the London area and as a private tutor, specialising in Rock, Metal, Blues & Pop styles.
Throughout the years I have played in numerous projects, written and gigged my own music varying in genre from acoustic fingerstyle to prog rock and metal. I teach around 50 pupils weekly of all levels of ability and ranging in age from 6 - 70. Many of my students have gone on to study music at college and degree level and are now full-time gigging musicians. Some of my pupils have even gone on to launching their own teaching careers.
My lessons will provide a detailed insight into a range of styles covering all aspects of technique, rhythm and theory. Students are set weekly tasks with the aim of progressing quickly and efficiently. Most of all, I like to keep the lessons fun, creative and engaging. With over 20 years playing and teaching experience I am confident in guiding the student towards their goals, whether it is a desire to play professionally, or just for sheer enjoyment.